Services
PCOS DIETITIAN NUTRITIONIST
Polycystic Ovarian Syndrome (PCOS) Dietitian
Nutrition to support balanced hormones
Plant Nutrition and Wellness's team include expert PCOS dietitian nutritionists Kiah Paetz, Megan Boswell and Georgia D'Andrea. Our dietitians are degree qualified with a Bachelors or Masters of Dietetics. They are all qualified as an Accredited Practising Dietitian and Accredited Nutritionist from Dietitians Australia.
Our dietitians offer online consultations for clients all around the world. You can see your dietitian using telehealth from the comfort of your own home no matter whether you're from Brisbane, California, Toronto or Wellington!
WHY IT'S IMPORTANT TO WORK WITH A DIETITIAN WHEN YOU HAVE PCOS:
Hormones are chemical messengers that help to regulate our mental, physical and emotional health. For example, they play an important role in controlling our appetite, weight and mood. They help control many of the body's processes including metabolism and reproduction. Certain medical conditions such as polycystic ovarian syndrome (PCOS), age and lifestyle or dietary patterns can cause an imbalance in hormones.
PCOS is a hormonal condition in which there is an excess of male hormones in the body, alongside irregular periods and/or cysts on the ovaries. PCOS affects around 1 in 5 women. Symptoms include irregular periods, fertility issues, excess facial or body hair, acne, weight gain and mood changes.
While the cause of PCOS is unknown, there may be a strong genetic link. People with PCOS often have insulin resistance, which means that in simple terms the body is less effective at processing carbohydrates, leading to blood sugar imbalances.
Working with a PCOS Dietitian at the PNW Clinic can help you to adopt an anti-inflammatory diet that is modified to support optimal blood sugar management and assists with regulating a body weight that is right for you.
Your dietitian can work with you to develop an individualised nutrition plan that is realistic and achievable based on your needs. If you're ready to seek help on your health journey with PCOS, book a discovery call with an expert PCOS dietitian at the PNW Clinic.
BOOK NOW
FREE DISCOVERY CALL
OUR DIETITIAN NUTRITIONIST CAN HELP YOU BY:
Providing education on building balanced meals and snacks to support balanced blood sugar levels
Correcting micronutrient deficiencies such as low iron or iron deficiency from heavy menstrual bleeding
Creating a customised meal plan with a focus on low GI, anti-inflammatory foods
Providing strategies to improve your gut health which supports hormone production
Developing a tailored supplement plan to meet your needs
Helping you feel confident about building and maintaining healthy habits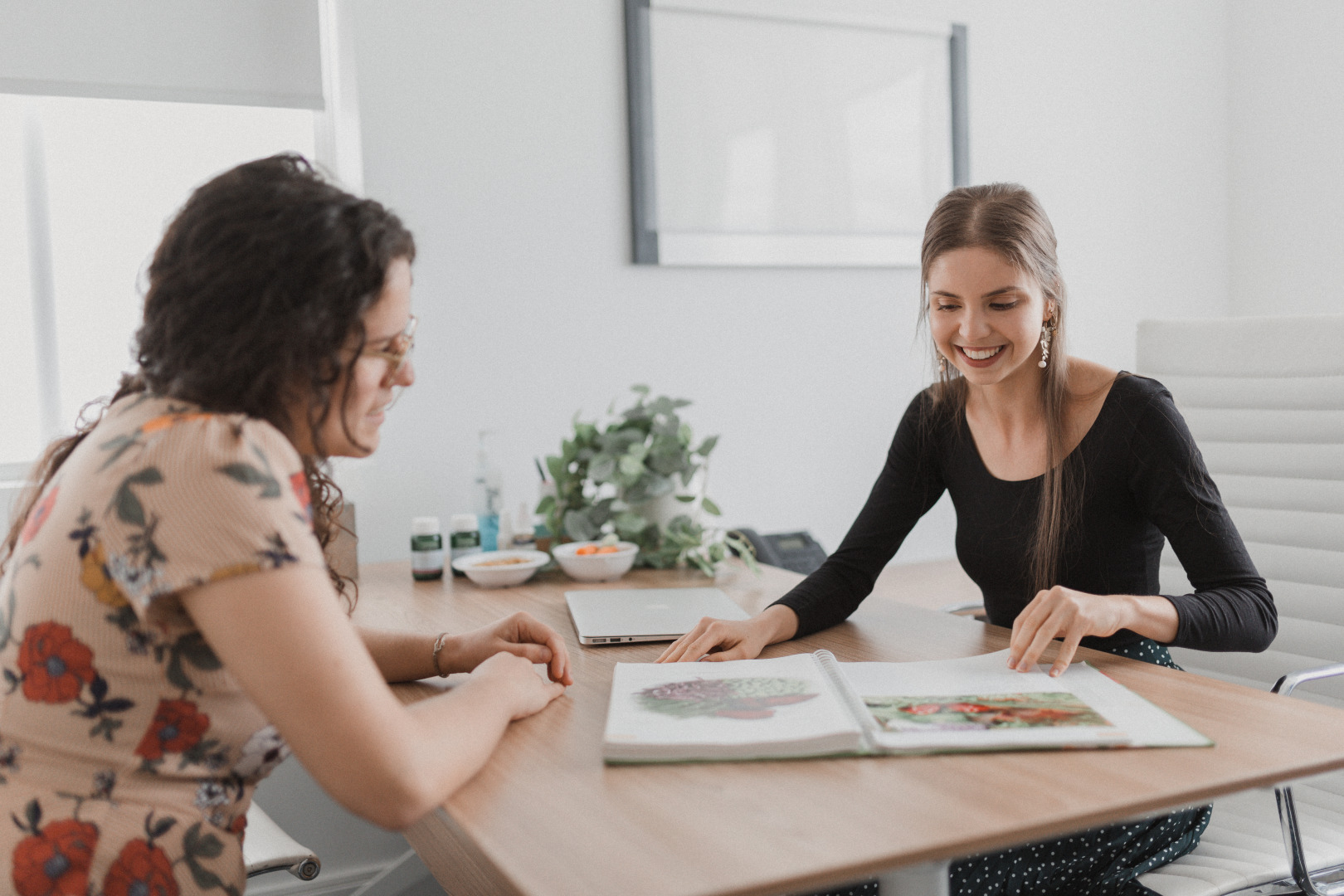 WAYS YOU CAN WORK WITH US
Pay-as-you-go online consultations with a PCOS dietitian
Weekly online nutrition coaching (subscription-based) with check-ins, meal planning guidance and private messaging support
'
Not sure which option would be right for you?
Book a free discovery call.
THIS IS FOR YOU IF:
You've been struggling with fatigue and low energy levels
You've noticed that you are craving sugary foods and feeling very hungry across the day
You've had nutritional deficiencies or are concerned that you might be at risk of deficiency (for example iron, B12 or zinc deficiency)
You've been googling PCOS nutrition, but there's just so much information out there that you don't know where to start!
Free Plant Ebook!
FREE plant-based meal plan and fitness guide